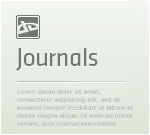 Anthro Magazine Issue #1 - Now Available!#AnthroCommunity
AAFI #5 - Balaa
Anthro Gallery

I am proud to announce that after long hours and hard work that the first issue of the Anthro Magazine is now available to read!

Artists Featured In Issue #1
Thank you to all the artists who allowed me to feature them in this issue!

:devCentradragon:
:devAshanti-Whitefur:
:devPangketepang:
:devSugarpoultry:
:devKuroi-Kisin:
:devStoudaa:
:devAilah:
:devGaiasAngel:
:devWen-JR:
:devMootchmonster:
:devKeaze:
:devDreamKeepers:
:devTooshtoosh:
:devNimrais:

If you want to make suggestions for the next issue, please feel free to comment on this journal!