EVENTS
anthrochallenge is still ongoing! Feel free to participate!
COMMUNITY
communityrelations for all your community needs
SPECIAL THANKS
To each and everyone of you! Without you, I truly wouldn't be where I am today!
Rules
1) You must post these rules
2) Share 10 facts about yourself
3) Answer the 10 questions asked by the person who tagged you and make up 10 questions for people you tag
4) Choose 10 people and put 10 icons in their journal
5) Not something like, "You are tagged if you read that".
6) You have to legitimately tag 10 people.
7) No tag-backs.
8) You can't say that you don't do tags.
9) You MUST make a journal entry! No comments.
Ten Facts About Me:
1. I am an identical twin! My twin is
SpiritWolfen
here on DeviantArt!
2. I was a gymnast for 12 years and made it to nationals in Florida. My aspiration was to go to the Olympics but never made it due to gym 'stuff'
3. I was an out rider for the Fiesta Parade in my home town. You can see a video of me riding her. My horses name is Sasha and this was her first parade. I was explicitly told never to take her in a parade because she'd freak out. She was really curious but did just fine! I'm the outrider ( the one closest to the camera ). Sasha was really curious about the camera that slid along the ground you can tell by her reaction lol
4. Mini-Eggs are my favorite candy. Ever. I'm also heavily addicted to Ice cream ( even though I limit myself ).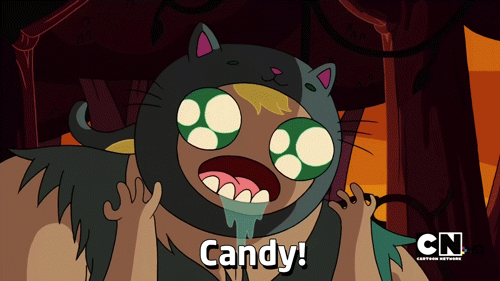 5. I learned how to fire a gun when I was 11. I am a licensed hunter.
6. I've only broken 1 bone ( my fifth metatarsal ) playing football!
7. I have a healthy addiction to Pokemon as well. My favorite is Ninetails and Eevee!
8. I've met Jeff Bridges in real life. He really is the dude!
9. I was born and raised in Southern California and I wanted to look into doing either acting or becoming a stunt woman ( still looking into it )
10. I can type 250 WPM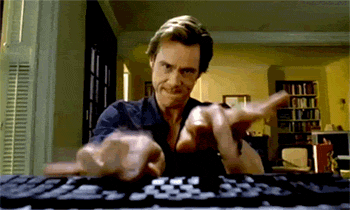 1. If you were a worm, how long would you be?
5 inches! Wiggle wiggle.
2. Who do you love enough to cook or bake for?
My family!
3. If you could speak another language, what would it be?
Gaelic or "Old Norse"
4. What is a cause that you're willing to fight for?
The cure for cancer
5. What is your most prized possession?
Memories of my grandparents and family
6. What is your least favourite vegetable?
Mushrooms. *herrp*
7. What is the strangest talent you have?
I can do a backflip standing still
8. Do you have an innie or an outie?
innie!
9. What is the last song you heard?
I've got a lovely bunch of coconuts ( now you have it stuck in your head! )
10. Do you believe in magic?
Magic can come in so many forms and shapes! indeed!
Tagging
PixlPhantasy
Kaz-D
wreckling
kingmancheng
Arichy
vesner
Elandria
pica-ae
diphylla
Aeirmid
My Questions To You!
1. If you could be any super hero who would you be?
2. Whats your favorite spice?
3. Do you have all of your widom teeth?
4. What's the worst smell in the world to you?
5. Who would you rather be? Magneto? Wolverine? Storm? or Cyclops?
6. What is your best childhood memory?
7. If you could hike anywhere, where would you go?
8. Coke or Pepsi?
9. If you could eat something this very moment, what would it be?
10. If you could teach a parrot to say one word, what would it be?