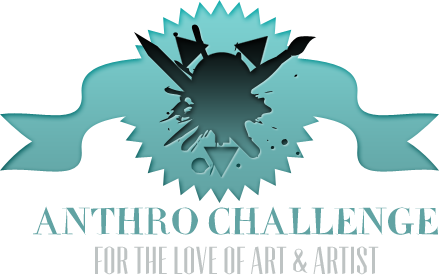 November - #89 - 3 Colors
SUBMISSIONS NOW CLOSED
judging
is now taking place


Stay tuned for the next challenge coming shortly!


Hello Anthro Community! Welcome to the 89th installment of Anthro Challenge. This challenge will be a unique and truly skill pushing one! We hope you will enjoy it and find some new artistic avenues through it!

Contest Details
Theme: 3 Colors
Deadline: November 1st - November 30th @ 11:59pm PST check your local time ( Note: The timer doesn't have "59" so it says 55. Just be aware it is 59 )

Submit Here: here

Details:
Your challenge for this month is to create an Anthro piece that is colored in only 3 colors! One Base color is OK such as White or Black. No hues, no transitions. Lineart is considered one of the colors. Three flat colors! You can be as creative as you want! An Anthro Raccoon, A camouflaged frog, three different colored anthro cats sitting together! You can find an example here of only 3 colors used!

Prizes:
1st place: 3 month premium membership

2nd place: 1 month premium membership

3rd place: sticker pack I
---
Rules

Your submission must comply with DeviantART's submission policy


Your work must be your own

Must be anthro related!

Your submission must be created for this contest and not a previous (already) submitted deviation


You may use stock but all resources must be referenced in your description

Your submission must be submitted to the correct contest gallery to count here ( Contests -> 2012 -> Anthro Challenge -> November - Three Colours )


Any medium is welcome! No literature this time around!

Enter as many times as you'd like! But only one entry will win!


Be as creative as you can!
---