Hello Anthro Community! Thank you to everyone who participated in our last challenge! Each entry is so unique and inspiring! We are honored to have your art amongst us! So thank you! We are currently in the process of judging the last contest!

So we are moving on to the 92nd installment of Anthro Challenge! We look forward to seeing your entries and admire each and every piece we receive! Let the season inspire you and the theme spark your creativity!

AC Challenge #92 - Share Of Hearts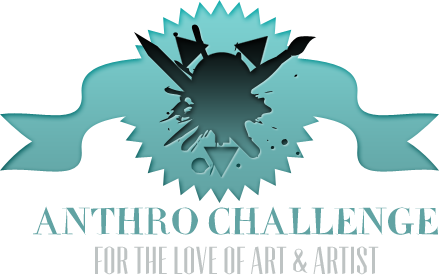 Contest Closed!
Judging now in progress!
The month of February is known mostly for Valentines day so why not spread
"Where there is love there is life."Mahatma Gandhi
that love throughout with a 'heart' challenge! We are looking for however you feel 'love' should be represented in "Share of hearts". So you can depict it in any manner you wish! Just remember it has to be
Anthro
related! Below you will find all the information you need for the contest including the details of the contest itself. We really can't wait to see your entries!
If you have any questions, please make a comment on this journal!
What Your Challenge Is

Details:
Your challenge for this month is to create a piece that has something to do with Share Of Hearts. February being a month of various celebrations one can't forget Valentines day! However you choose to celebrate it, we want it to be a representation of shared hearts! Whether its for friends, family, a loved one etc.! So be as creative as you want! It just needs to have the following:



Anthro Related character/creature/thing/etc somewhere in the piece


Must have the 4 colors shown above ( hex codes: #cc3333, #faafaf, #ffffff, #9966cc ) that we've included in the graphic above!! No more, no less! You can have one base color (for example: blue background).


You CAN NOT use any shades of color of any kind! No highlights, no shading. 4 colors and 1 base ONLY

SUBMIT TO THIS GALLERY

Ends February 28th @ 11:59pm
Contests -> 2013 -> Anthro Challenge -> Share Of Hearts
Prizes
1st Place

3 month premium membership

Featured in our
anthrochallenge
gallery for the remainder of the month

Featured on the front page of
anthrochallenge
2nd Place

1 month premium membership

Journal feature
3rd Place

Sticker pack I
Honorable Mentions
100

Please make sure your Wishlist is updated including your address!
Contest Details & Information
Contest Details

Contest Theme: Share Of Hearts

Deadline: February 1st - February 28th 2013 @ 11:59pm PST check your local time ( Note: The timer doesn't have "59" so it says 55. Just be aware it is 59 )

Submit Here: here


In order to qualify you have to submit to the Contest Gallery!
Contest Rules
Rules intro
Please make sure that you go through all the rules in regards to our contest otherwise your entry might not qualify!
all the rules
If you have any questions about the rules, please make a comment on this journal! Also if your deviation was moved out of the contest gallery, please make sure that you contact
KovoWolf
ASAP with any inquires!
Accepted

Any medium is welcome! Literature is not accepted for this contest.

Anthropomorphic
artwork only!

Traditional Art IS welcome However you obviously won't have the exact colors listed above so you have to use red, pink, white & purple (in whatever coloring tools you have available to you). You are also welcome to have one more color for a base (ie: colored paper).

Enter as many times as you'd like! But only one entry will win!

Be as creative as you can!
Not Accepted

Your submission must comply with DeviantART's submission policy

Your work must be your own

Must be anthro related!

Your submission must be created for this contest and not a previous (already) submitted deviation

You may use stock but all resources must be referenced in your description

Your submission must be submitted to the correct contest gallery to count here ( Contests -> 2013 -> Anthro Challenge -> Share Of Hearts )

Your submission must be PG13. No rated R or suggestive submissions please!