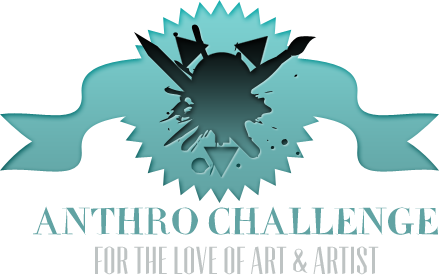 October 2012 - Anthro Challenge #88
Wrong Potion
Hello Anthro Community! Welcome to the 88th installment of Anthro Challenge. This will be a special installment because guess what? We are now an official contest hosted as a part of communityrelations and some awesome gifts will be donated by the lovely Moonbeam13! From now on, Anthro Challenge will have its own contest category that members can submit too! So I am happy to announce our first one!
CONTEST IS CLOSED!

Stay tuned for the posting of the next challenge!!! We have one each month!



Contest Details
Theme: Wrong Potion
Deadline: October 1st 2012 - October 31st @ 11:59pm PST check your local time ( Note: The timer doesn't have "59" so it says 55. Just be aware it is 59 )

Submit Here: browse.deviantart.com/contests…

Details:
Uh ho! It looks like you took the wrong potion! What better way to celebrate the month of October then to throw in a little Halloween, magical fun! We are asking you, the Anthro Community to take up this challenge of drawing your character taking the wrong potion! It could be your character of choice took a love potion? grow wings potion? shape-shifting potion? opposite sex potion? The sky is the limit! Be creative and most importantly have fun!

Prizes:
1st place: Cross Brush T-shirt & 3 month premium membership

2nd place: 3 month premium membership

3rd place: sticker pack I
---
Rules

Your submission must comply with DeviantART's submission policy


Your work must be your own

One entry per person!


Must be anthro related!

Your submission must be created for this contest and not a previous (already) submitted deviation


You may use stock but all resources must be referenced in your description

Your submission must be submitted to the correct contest gallery to count here ( Contests -> 2012 -> Anthro Challenge -> October - Wrong Potion )


Any medium is welcome! Including literature!

Literature Submissions must follow these guidelines to qualify: Your literature deviation must represent the theme and clearly describe to the audience about what would happen if you took the wrong potion. It must also clearly state that it is Anthro related (ie: a description of your character matching that of an Anthro character) and the scene has to clearly describe what we're asking for in the contest! Have fun, be creative!


Be as creative as you can!
---
---
What Is Anthro Challenge?
Our Group:
anthrochallenge
This is a challenge built for the community, by the community. Visitors of the IamAnthro Chat-Room (the official chat-room of the anthro gallery), came up with the idea. It aims to offer the community spesific challanges each month to test their artistic skills against. These challenges range from a simple word like COLD or go more in depth and detail about what your challenge is.

The point of Anthro Challenge is to push artists outside their comfort zone. To think outside the box. We sometimes, as artists, get stuck on a particular topic. Maybe it's because it is popular or maybe it's just because it is your favorite subject. Regardless, our job is to offer a challenge to you and see how far you can take it!